What are Non-Surgical Treatments in Clinical Cosmetology?
In 2023, non-surgical cosmetic treatments are quite popular. The industrial niche is flourishing; it has expanded astronomically over the past decade, despite the fact that the world has been through a pandemic. It's hardly surprising that people want to look beautiful, and since non-surgical treatments in clinical cosmetology are now more widely available and reasonably priced, they are becoming more and more common among people as well as celebrities.
Which of these treatments, though, is the most often used? And what results do they produce? Let's find out through the market trends.
Why do people seek non-surgical cosmetic treatments?
Men and women may seek to improve the skin and features on their faces for a variety of reasons, including the following:
To eliminate small imperfections like scars or acne
To reduce lines and wrinkles
Minimizing discoloration
To make skin tight
The neckline to be recontoured
Any of the aforementioned techniques can improve confidence and restore contours that seem more young and healthy. We've selected some of our best therapies for you to look into first to assist you go through the numerous alternatives you have.
The five primary non-surgical treatments are among the finest cosmetic procedures on the market right now and can provide you more self-assurance as you face the future.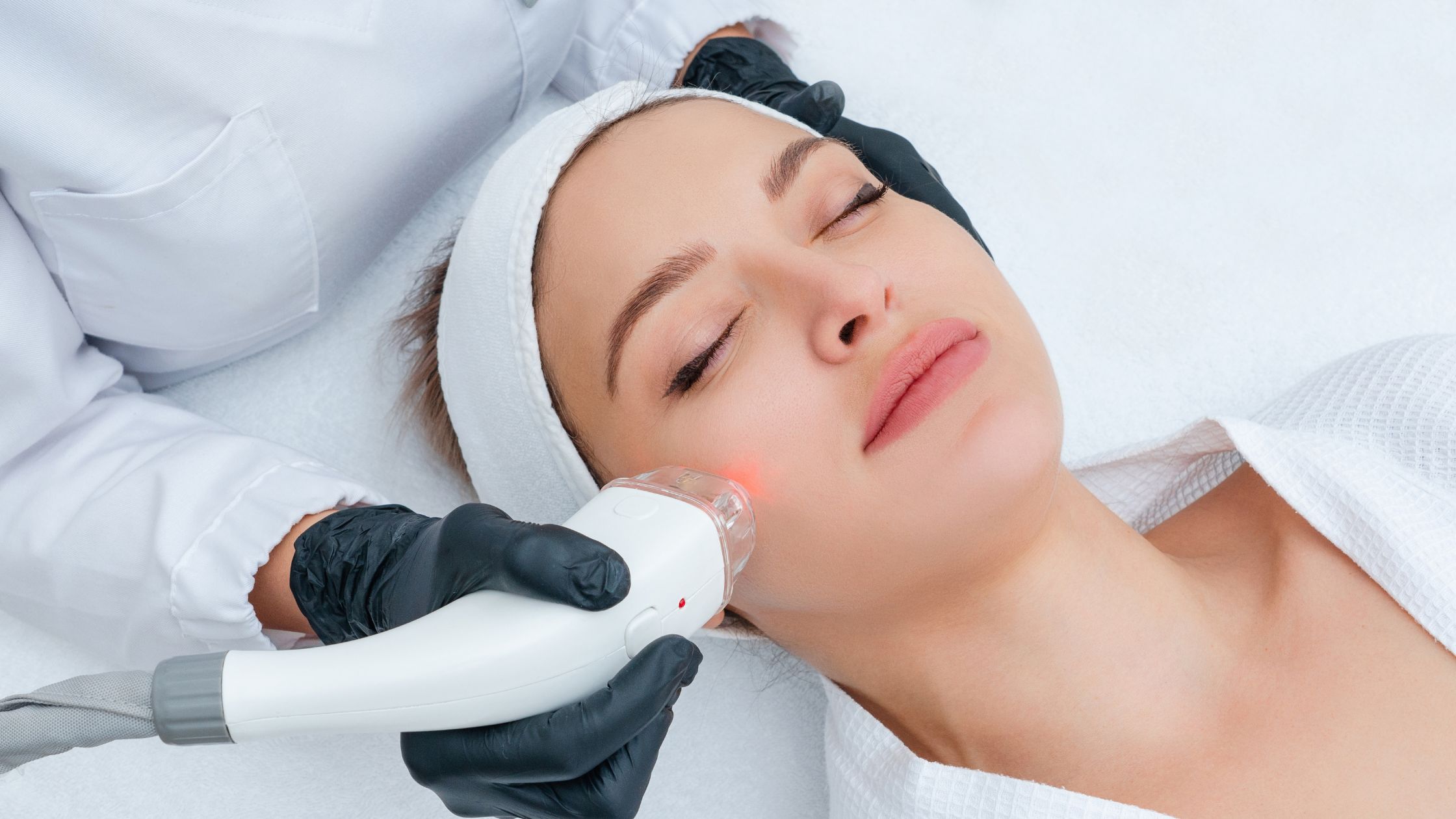 1. Botulinum Toxin aka 'BOTOX'
A neuromodulator called BOTOX, which is derived from botulinum toxin type A, can be infused into the face muscles to stop impulses from causing them to contract.
By doing so, the muscles are relaxed and dynamic lines and wrinkles that result from facial expression are avoided. BOTOX is a great option for treating fine lines and wrinkles brought on by expression, for the following regions of the face:
Corners of the eyes (crow's feet)
Forehead
Brows
Close to the mouth
2. JUVÉDERM
A series of hyaluronic acid dermal fillers called JUVÉDERM can provide volume to hollows that develop beneath the cheekbones or around the eyes as well as address deep and superficial lines.
The quantity of hyaluronic acid gel used determines how each JUVÉDERM product differs from the others. For some problems, certain items are better suitable.
JUVÉDERM medicines address static lines that develop as a result of sun damage, gravity, and aging, in contrast to BOTOX, which cures dynamic lines brought on by muscle contractions. They can also be used to enhance the lips and cheeks.
3. KYBELLA A Double-chin Treatment
KYBELLA is the first FDA-approved procedure that targets recalcitrant submental fat, or the fat that lies behind your chin and along your jawline, with an injectable solution (deoxycholic acid).
Incisions or liposuction are not necessary with KYBELLA, unlike surgical techniques of chin fat removal, and most patients experience little to no downtime before returning to their normal activities.
The problematic submental fat cells are liquefied and subsequently eliminated by KYBELLAdeoxycholic's acid. For best outcomes, several injections are frequently needed.
4. Resurfacing using lasers
Lines, wrinkles, uneven skin, enlarged pores, sun damage, discoloration, scars, acne, and unwanted hair can all be treated with laser skin resurfacing.
Many laser technologies include the following:
Halo – To treat tannishness
Forever Young BBL – Acne, rosacea, age spots, UV damage, and unwanted hair can all be treated.
Pro Fractional Resurfacing – To promote the production of collagen
SkinTyte II – Tighten skin
5. Microneedling
Collagen development is encouraged via the minimally invasive skin procedure known as microneedling (also known as collagen induction therapy).
Advantages comprise:
reduces wrinkles and fine lines
minimizes the visibility of scars
stretch marks get lighter.
boosts weakening skin's strength
cinching up slack skin
reduction of enlarged pores

Why Choose IAMCL for Non-Surgical Treatments in Clinical Cosmetology?
Dr. Arvinder Singh (IB Certified Cosmetic Dermatologist & Aesthetic Physician) says that, non-surgical procedures are becoming more and more common in clinical cosmetology, since they provide a number of advantages over conventional surgical procedures. Non-surgical methods can be more cost-effective than surgical ones and often cause less discomfort and need less recovery time. They are frequently less intrusive and can also yield outcomes that seem natural.
IAMCL is registered in accordance with government of India regulations. It is also the only center in India that has received accreditation from the United States and the United Kingdom. Additionally, it is recognized under the Central Government's National Skill Development Accreditation Program by the institute for vocational training known as the Educational Board of Vocational Training.
Also Read: Diploma Course in Clinical Cosmetology