Certificate Course in PRP (Platelet-Rich Plasma)
Platelet-Rich Plasma (PRP) treatment is regarded as one of the cutting-edge medicinal and cosmetic technologies. The course is intended for educating aspiring individuals who want to make a successful career in the aesthetic, cosmetic or  beauty industry. It focuses on the most common treatment areas for aesthetic objectives and combines theory, live virtual workshops, hands-on instruction, and practice on live models. PRP is a wonderful natural process that stimulates the hair follicles to generate new hair by using the body's own growth factors and plasma. 
It delves deeply into technical practice. The PRP course in India focuses on explaining the fundamental principles that underlie PRP's operation and highlighting some of their most significant applications.
What is (PRP) Platelet-Rich-Plasma Therapy?
It is a cutting-edge technology that supports the body's innate capacity to repair itself. The patient's blood is divided into serum and platelet components. They are then injected into the damaged tissues or any other parts that require healing or treatment after being combined with calcium chloride. The high concentration of natural growth hormones and signaling proteins found inside concentrated platelets, which encourage collagen fibrillogenesis and tissue regeneration, is what makes this method effective. Due to its application in treating sports injuries in athletes, platelet-rich plasma therapy was initially in demand. Later on, however, the advantages of these growth factors in aesthetic & beauty treatments were discovered.
Why Enroll in a PRP Course?
Due to its function in wound healing, platelet-rich plasma (PRP) has applications in several areas of dermatology, including the treatment of chronic ulcers, trichology, and aesthetics. PRP has been around for a while, and choosing it as a career can benefit in the fields of aesthetics and regenerative medicine. The demand for PRP is steadily increasing as it is a versatile procedure used in multiple areas, it is also a non-surgical procedure which can be combined with other treatments. The certificate course in PRP helps a lot in enhancing professional credentials and ultimately leads to career growth and entrepreneurship.
Why IAMCL's Certificate Course in PRP is One Of The Best Course In India ?
North India's only renowned Cosmetic Training Center providing thorough hands-on instruction with live models and cutting-edge technology, this opportunity provides improved exposure and training in cosmetology and aesthetics. At IAMCL, PRP course in India is designed to cover every angle possible. Meaning that all students will have the chance to learn about every part of their course through virtual classroom Flexi-learning, live conversations with the trainer, in-person instruction, and practical training using real-world models.
IAMCL is Accredited by the International Education Board, London, United Kingdom(UK) and registered with Duns, Florida, United States (USA) .Experts from the industry instructs all of the students. The cost of hands-on practice in international marketplaces is costly, but IAMCL courses provide you with the best, most in-depth instruction possible together with affordable access to real-world models. Select IAMCL to acquire the skills necessary to launch a profitable business or land your ideal position in the developing field of aesthetic and clinical cosmetology.
WANTED TO KNOW MORE ABOUT COURSE
Frequently Asked Questions
Certificate Course in Cosmetology
Rs - 60,000/-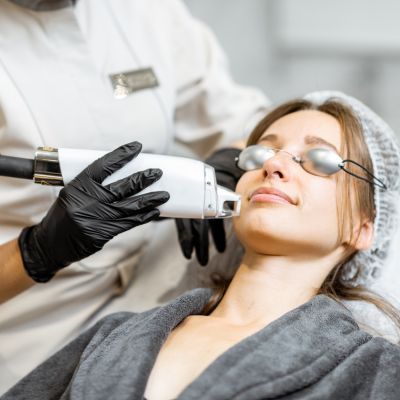 Certificate Course in LASER
Rs - 20,000/-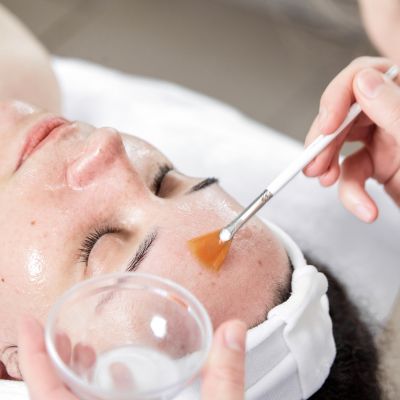 Certificate in Medical Facials
Rs - 20,000/-
Certificate in Chemical Peels
Rs - 20,000/-