Certificate Course in Medical LASER
Designed by medical professionals, the cosmetic LASER training program develops deep into technical practice and is meant for individuals who are looking for an opportunity in the beauty and cosmetic industry. The LASER aesthetic program mainly covers the basic physics behind the way LASER works and presents some of its most important applications in vivid detail. This course begins with the evolution and history of LASER, along with its properties, LASER tissue interactions, and LASER safety measures.
Each chapter includes unique protocols for treatment of various conditions like unwanted hair reduction, vascular lesions, pigmented lesions, tattoo removal, LASER toning, excimer LASER and resurfacing with fractional LASER. It also talks about the newest technologies in LASER, like thulium LASER, gold toning, copper bromide, and infrared LASER. This cosmetic LASER training program imparts a hands-on guide that is based on the practical application of LASER techniques and gives a brief understanding of complication management.
Why go for a Certificate in Medical LASER in India?
As the cosmetic and beauty industry is growing at a rapid speed so is the need for professionals to carry out treatments and therapies in the best possible ways. There are multiple reasons why aspiring individuals should go for certification in medical LASER, some of which are:
Why IAMCL's Certificate Course in Medical LASER is One Of The Best Course In India ?
The only reputable cosmetic LASER training program facility in North India offering national and international certification and diploma programs Online Certification and Diploma Courses with Real-World Experience IAMCL is registered with Duns in Florida, United States of America (USA), and is accredited by the International Education Board in London, United Kingdom (UK). Through hands-on instruction with live models and cutting-edge technology, this opportunity provides improved exposure and training in cosmetology and aesthetics.
At IAMCL, the certificate in medical LASER in India is designed to cover every angle possible. Meaning that all students will have the chance to learn about every part of the course through virtual classroom flexi-learning, live conversations with the professors, in-person instruction, and practical training using real-world models. Experts from the industry, including dermatologists, cosmetic dermatologists, medical LASER specialists, plastic surgeons, and gynecologists, will instruct all of the students. The cost of hands-on practice in international marketplaces is costly, but IAMCL courses provide you with the best, most in-depth instruction possible together with affordable access to real-world models. Select IAMCL to acquire the skills necessary to launch a profitable business or land your ideal position in the developing field of clinical and aesthetic cosmetology.
Wanted to know more about the course
Frequently Asked Questions
Certificate Course in PRP
Rs - 20,000/-
Certificate in Chemical Peels
Rs - 20,000/-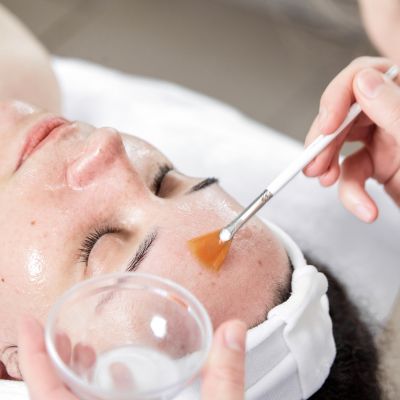 Certificate in Medical Facials
Rs - 20,000/-
Certificate Course in Cosmetology
Rs - 60,000/-